Wilson Bottom Dump Trailers
Our Wilson Bottom Dump trailer range is a lightweight and durable grain hauler. 
Manufacturing with a durable aluminium frame and tough construction results in a trailer able to endure varying extremes and road stresses, while still achieving some of the industry's best load capacities.
Corrosion resistant aluminium means avoiding the rust issues associated with a steel construction.  Thicker hopper sheets eliminate corner stiffeners on the Wilson's Generation 2 Roller Rack & Pinion, resulting in a clean transition from the lower hopper to the trap frame. This new transition also eliminates load cross-contamination. Gliding past the trap frame cleans the self-cleaning door. 
Best used for the safe unloading of bulk materials such as:
Grain and fertiliser,
Soil, sand and blue metal,
Potatoes,
Stock feeds,
Sugar,
Salt, and
Granular products.
Wilson trailers are easy to operate and you will appreciate the lower costs of ownership a Wilson trailer can deliver.
We can design and engineer a Bottom Dumper trailer perfectly suited to your requirements.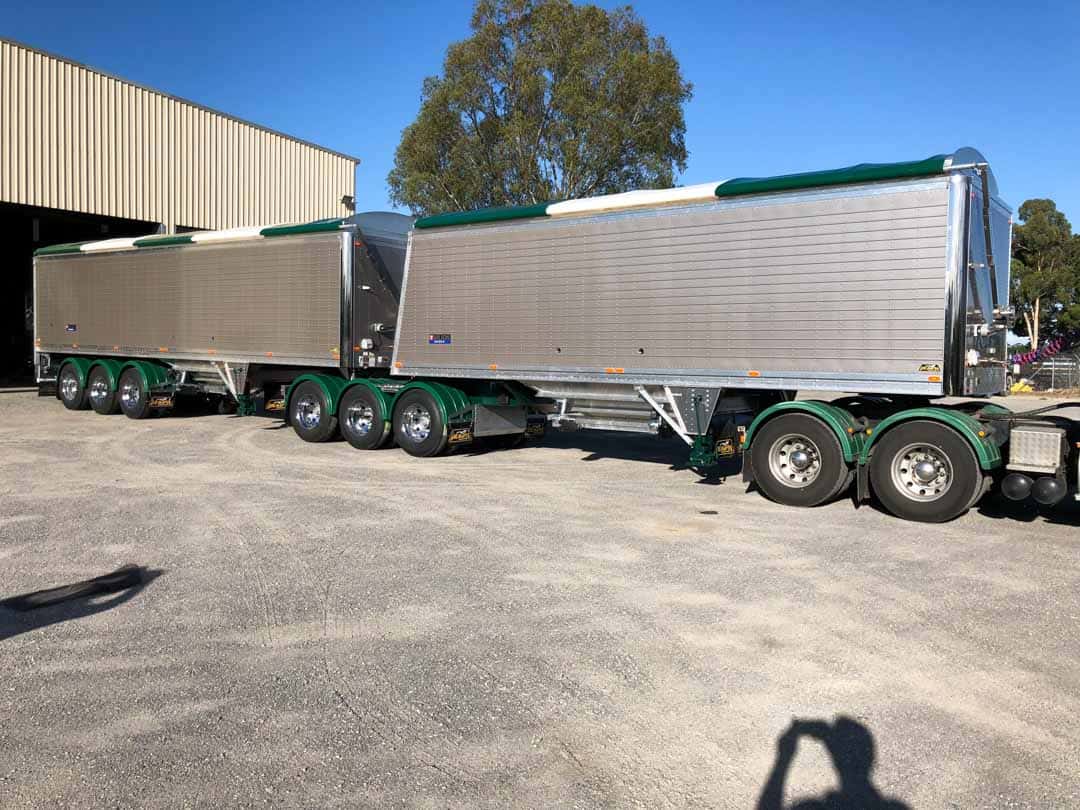 Wilson Bottom Dump Trailer
Bottom Dumps mean just that, you unload from the underside of the trailer. No need to tip which provides a safe solution when wanting to avoid overhead obstructions like powerlines for an example.