Dry Freight Vans & Drop Deck Hydraulic Mezzanine 'load n lift' Vans
Our dry freight range is made from our lightweight and durable alloy extruded wallboards.  This eliminates any water ingress and increases the life of the trailer.
Vans are enclosed semi-trailers, which allows for quick dock loading and unloading.  Converting each trailer into a double stacker is possible using the appropriate beams.
Our Hydraulic Load n Lift Mezzanine allows you to operate safely while maximising the cubic capacity with varying combinations. For bread vans, it means extra bread dollies from the bakehouse to distribution centres with each load. Utilizing this trailer for parcel freight provides the ability to fill the trailer to its maximum capacity for each trip.  For furniture and linen vans, the hydraulic mezzanine makes loading and unloading an easy daily operation.
Best used loads such as
We can design and engineer any type of Dry Freight Van required to suit your business.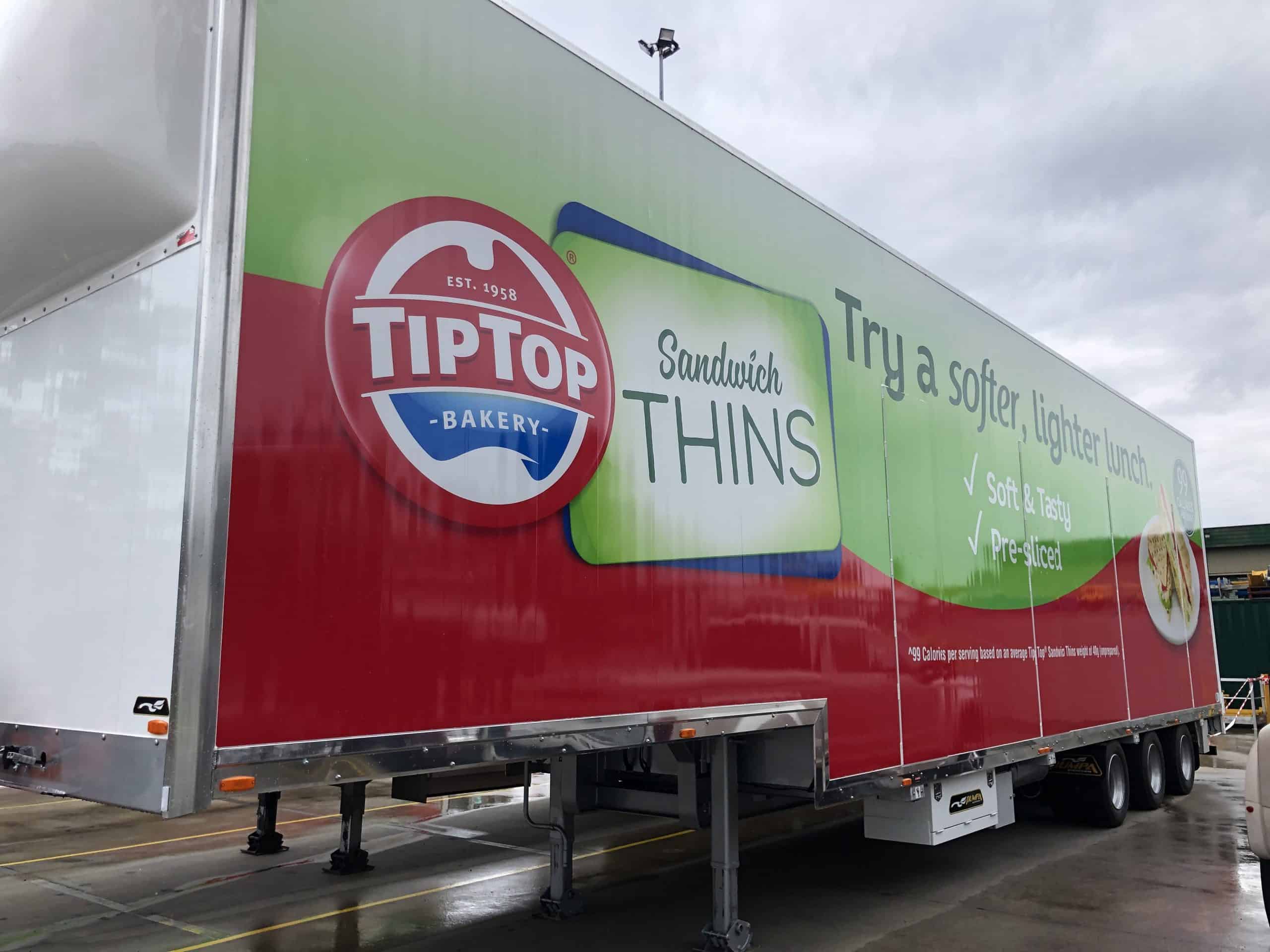 Bread Van with Mezzanine Deck
Pumpa Dry Freight Vans are made from our light weight alloy extrusions, these are used in both the walls and roof, making for a very strong and robust construction. B-Double configurations are available with a Roll-Back A Trailer for easy unloading at a dock.
Built in conjuction with our customers requirements or preference the rear doors are available with Barn Doors, Toddco Door or our Self Locking Hydraulic door system.