A Road Train dolly is a special large dolly bogie, equipped with a fifth wheel for further connection by the gooseneck type drawbar of another similar dolly to form a Road Train. The last dolly in a road train needs its own rear lights and brakes remotely controlled by the prime mover. They also must have a registration plate at the rear.
We can design and engineer any type of dolly required to suit your business.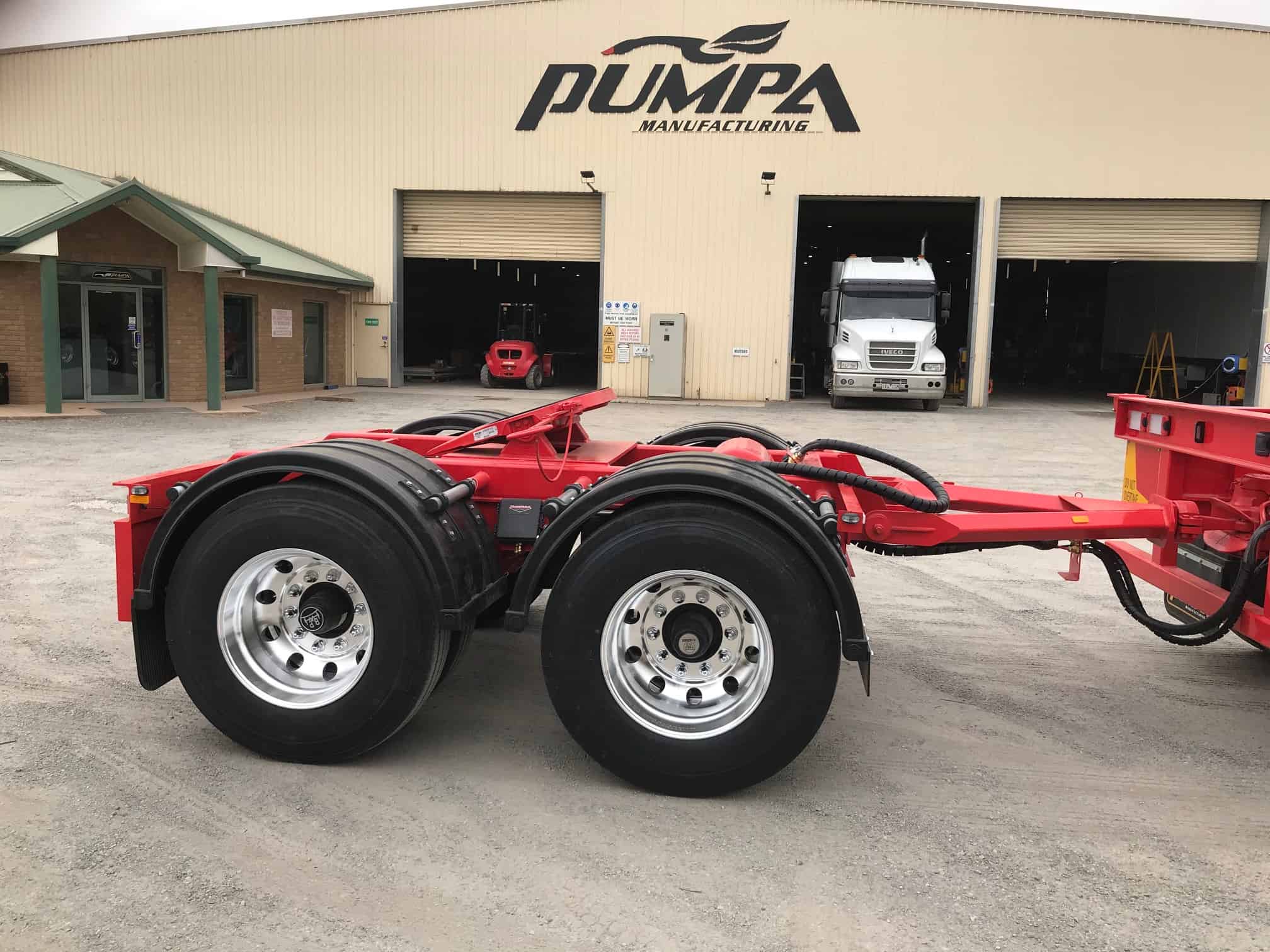 A Double or Road Train Dolly 
Pumpa designed and engineered Dollies are available in Bogie or Tri Axle configurations and built with varying drawbar lengths depending on the overall Truck & Trailer combination.
Used in Road Trains and A Double combinations, Pumpa can assist with PBS applications and cerfitication.