A drop deck trailer is an open top semi-trailer. Generally used to transport large agriculture or trucking equipment, and constructed with a top deck and a bottom deck level. Other loads include implements, oversize parts, pallets and hay/straw products.
Drop deck trailers offer a flexible trailer accommodating a large range of products.  Loads can be tied or chained to the trailer and restrained by gates or held by load binders.
Drop deck trailers are custom made to suit your application and typically built with a hydraulic rear ramp in either a single piece, dual or bi-folding configuration.
Best used loads such as:
Machinery, header and excavator transport
Hay, straw and cotton bales
Grape bins
Pallets
General freight
Containers
Bricks
Mixed and other varied freight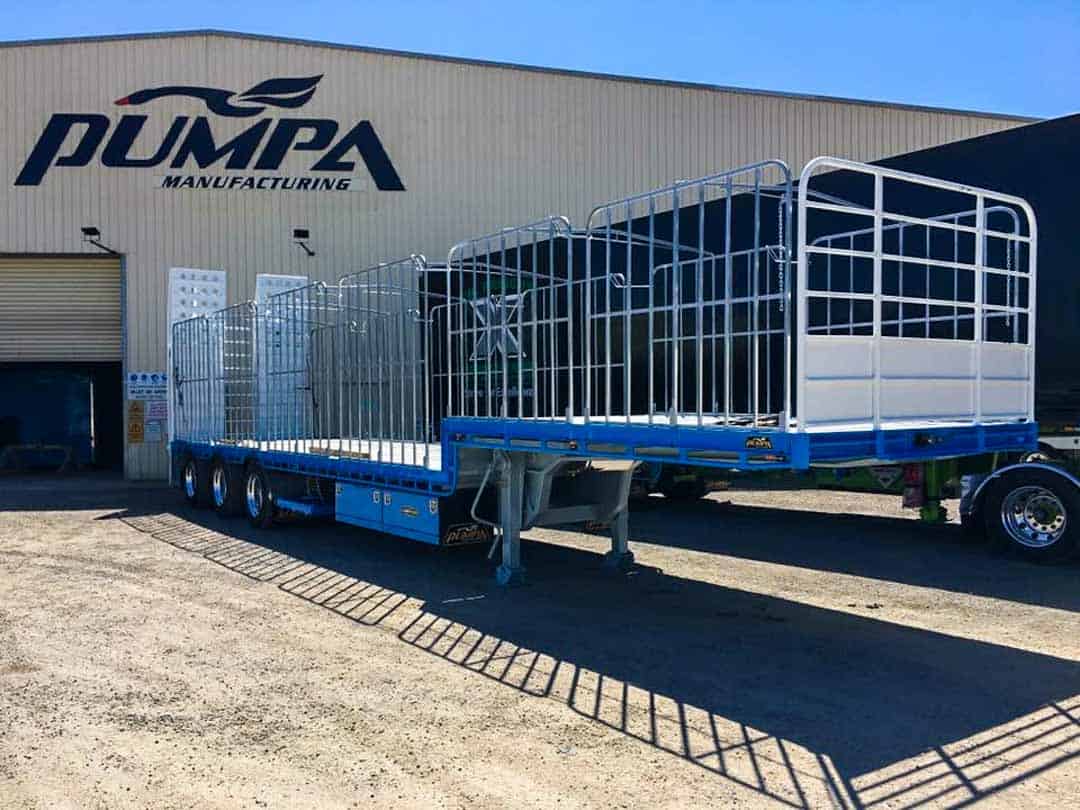 Pumpa works with clients to provide trailer solutions to suit your freight task. Our dedicated team will work with you to build the right solution, please contact us.