Our hay B-Doubles are an open top designed drop deck A trailer and extra low profile flat top B Trailer.
Designed with cubic capacity in mind, the special height of these trailers will maximise your hay loading. This is the most efficient way to transport hay in B-Double format.
 We can design and engineer a Hay B-Double to suit your specific needs with prime mover and position axles in your desirable axle group loadings.
Single Trailer
B Doubles
Road Trains
A Doubles
Pumpa can deisgn and build to length, working with your prime mover model (Cab Over or Bonnet Truck)
The Low Profile deck height is kept to just 1M which allows room for bales at 4.6M overall height
A Trailer is fitted with 265/70/19.5 tyres
B Trailer is fitted with 255/70/22.5 tyres or options of 275/70/22.5 or 265/70/19.5 – 
Options include: Removable Ramps, Twist-Locks and other options available on request.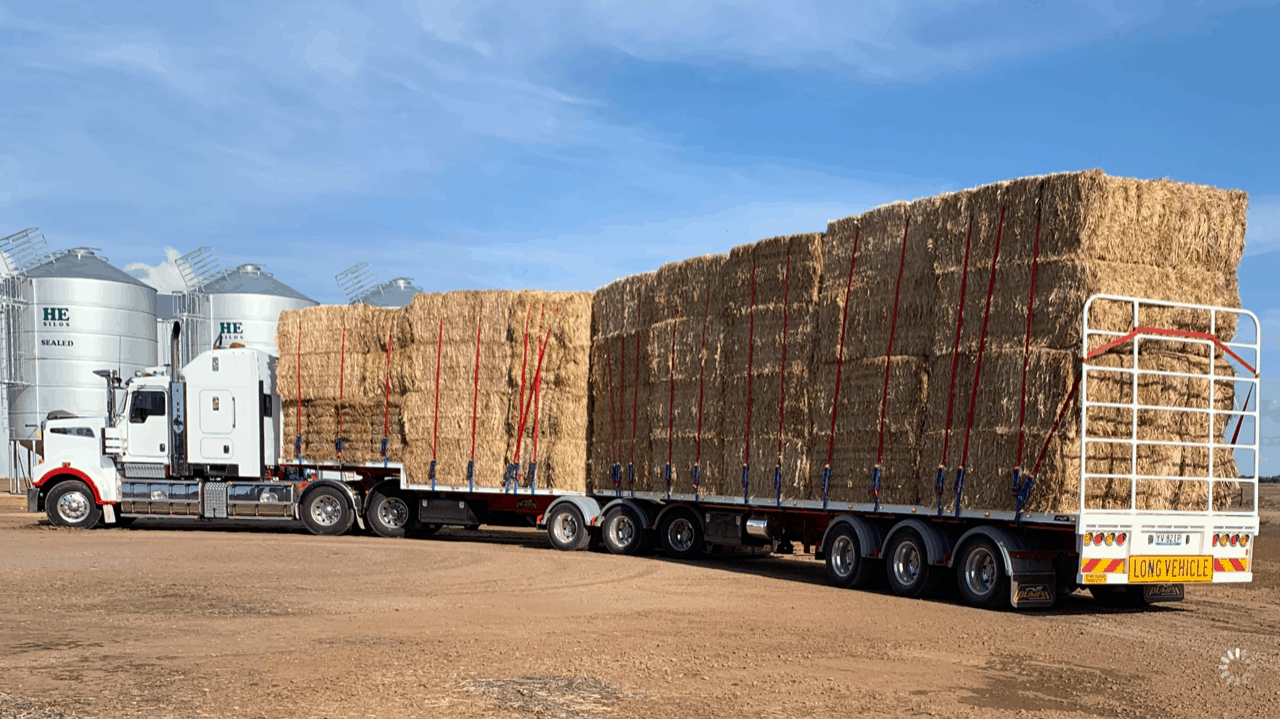 Hay B-Doubles – Low Profile
Pumpa works with clients to provide trailer solutions to suit your freight task. Our deditcaed team will work with you to build the right solution, please contact us.