A Flat Top Trailer is a straight open top trailer. Designed to transport non-weather sensitive freight, it allows the operator to easily load and unload from each side.
Flat Tops are generally built with twistlocks to transport containers as well as load restraint devices such as gates, load binders and floor tie downs for larger items.
Best used loads such as:
·         Non-weather sensitive freight,
·         Steel and alloy sheets,
·         Concrete pipes and panels,
·         Pallets,
·         Hay, straw and cotton bales,
·         Containers,
·         Bricks, and
·         Mixed and other varied freight.
We can design and engineer any type of flattop required to suit your business.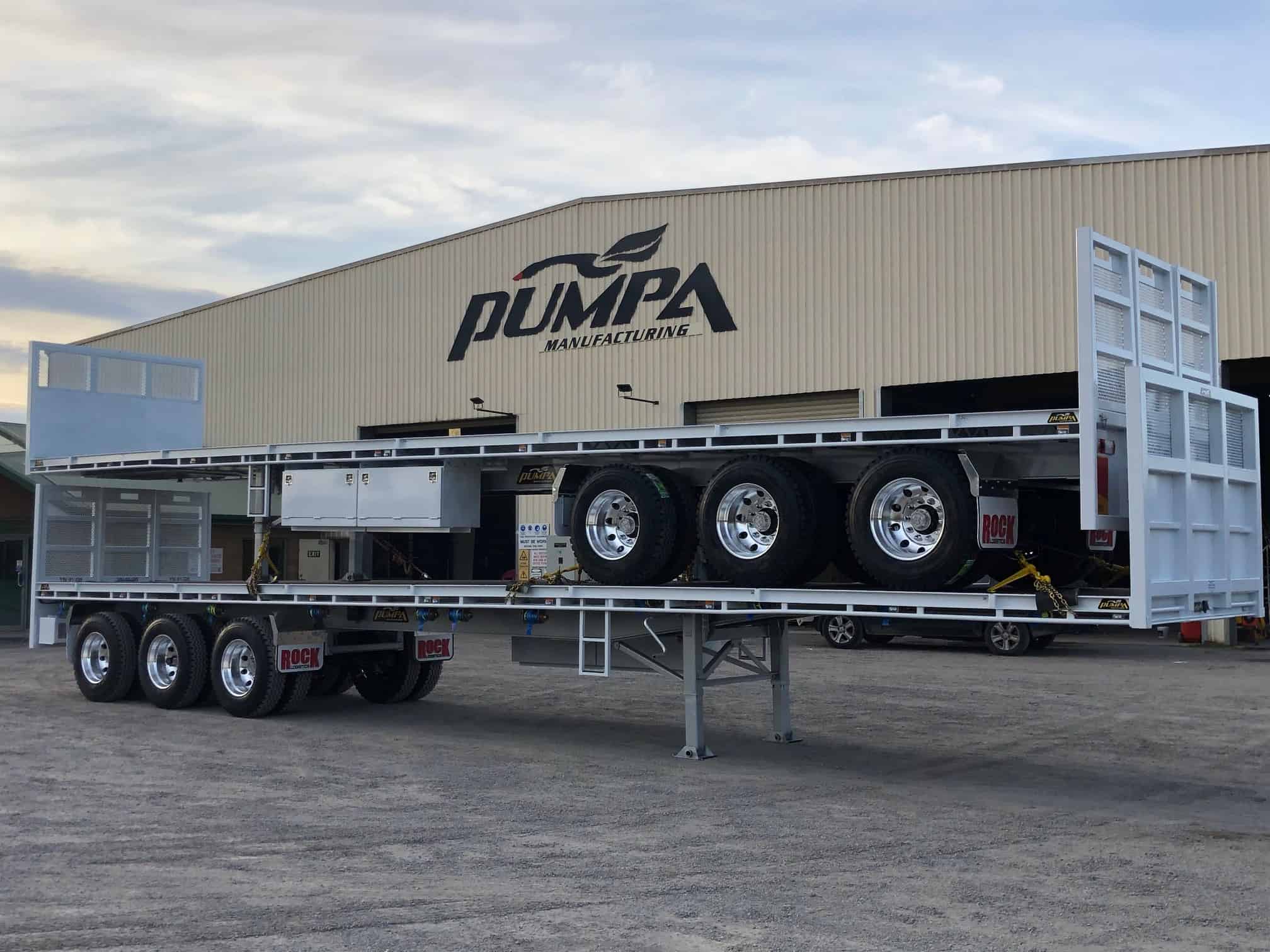 Pumpa works with clients to provide trailer solutions to suit your freight task. Our dedicated team will work with you to build the right solution, please contact us.
Heavy Duty outback models available.
Cross Members in trailers are optional for Road Train compatibility and Tow Couplings can be fitted.