Raptor B Doubles – Chassis Tippers – Tip Over Axle (TOA)           
Roll Back or Sliding A Trailer – Truck & Dog Trailers
A Doubles
Manufactured with high-quality structural aluminium, our Alloy Tippers include a range of available options designed to suit any application.
Our range consists of chassis tip and Tip Over Axle (TOA) configurations, which can be specified to suit any application. If you join these with a Rollback or Slider A Trailer, you have the perfect B Double or Road Train configuration.
Truck Tipping Bodies and PBS Dogs in 3-, 4-, 5- or 6-axle configuration allows a wide variety of configurations to suit your needs when using Pumpa Trailers.
Suitable for transporting BULK materials such as:
Grain & fertiliser
Soil, sand & blue metal
Potatoes
Stock feeds
Firewood
All other bulk farming & building materials
We can design and engineer any type of Alloy Tipper required to suit your business.
Raptor (Jack-Knife) B Double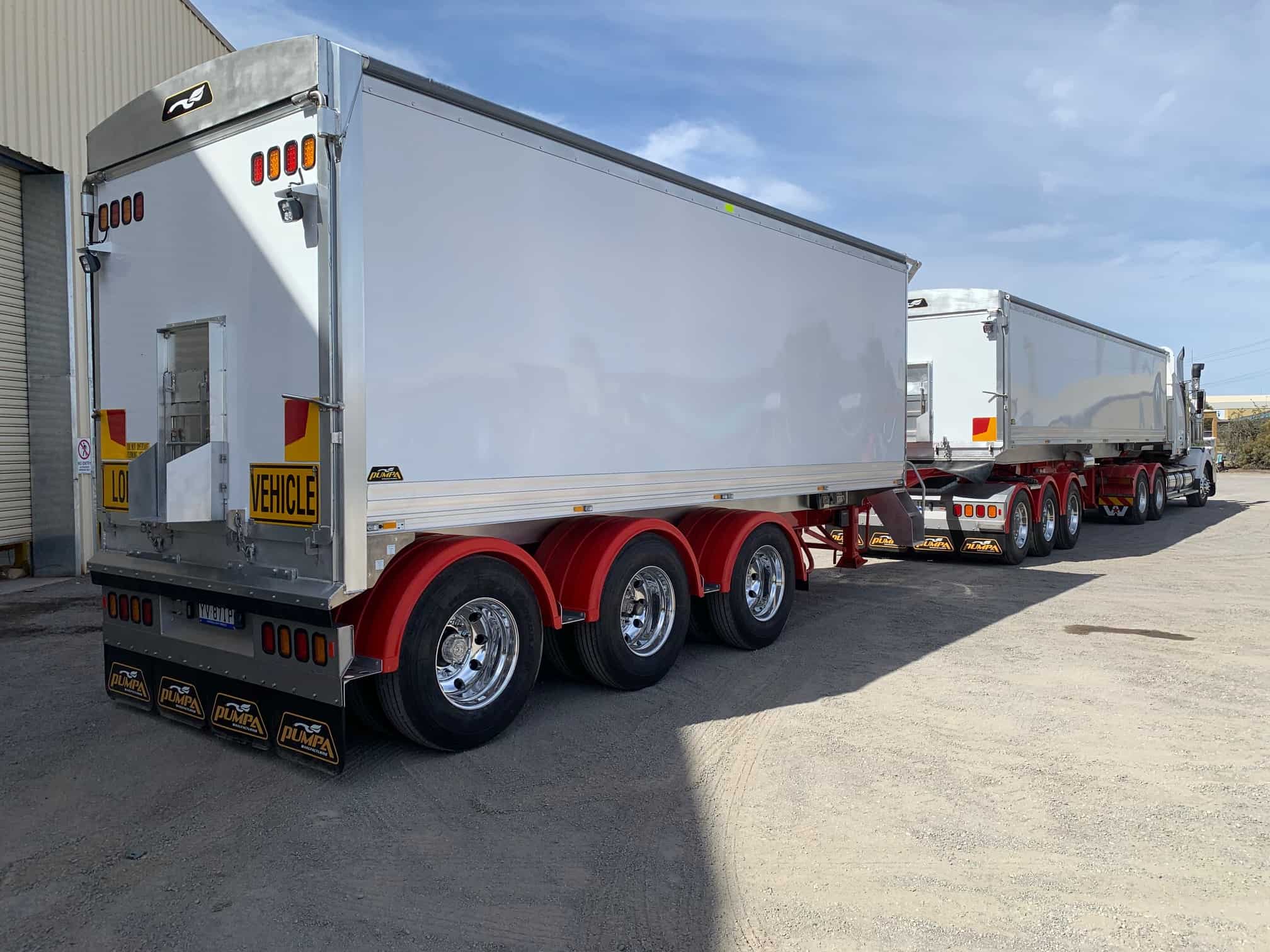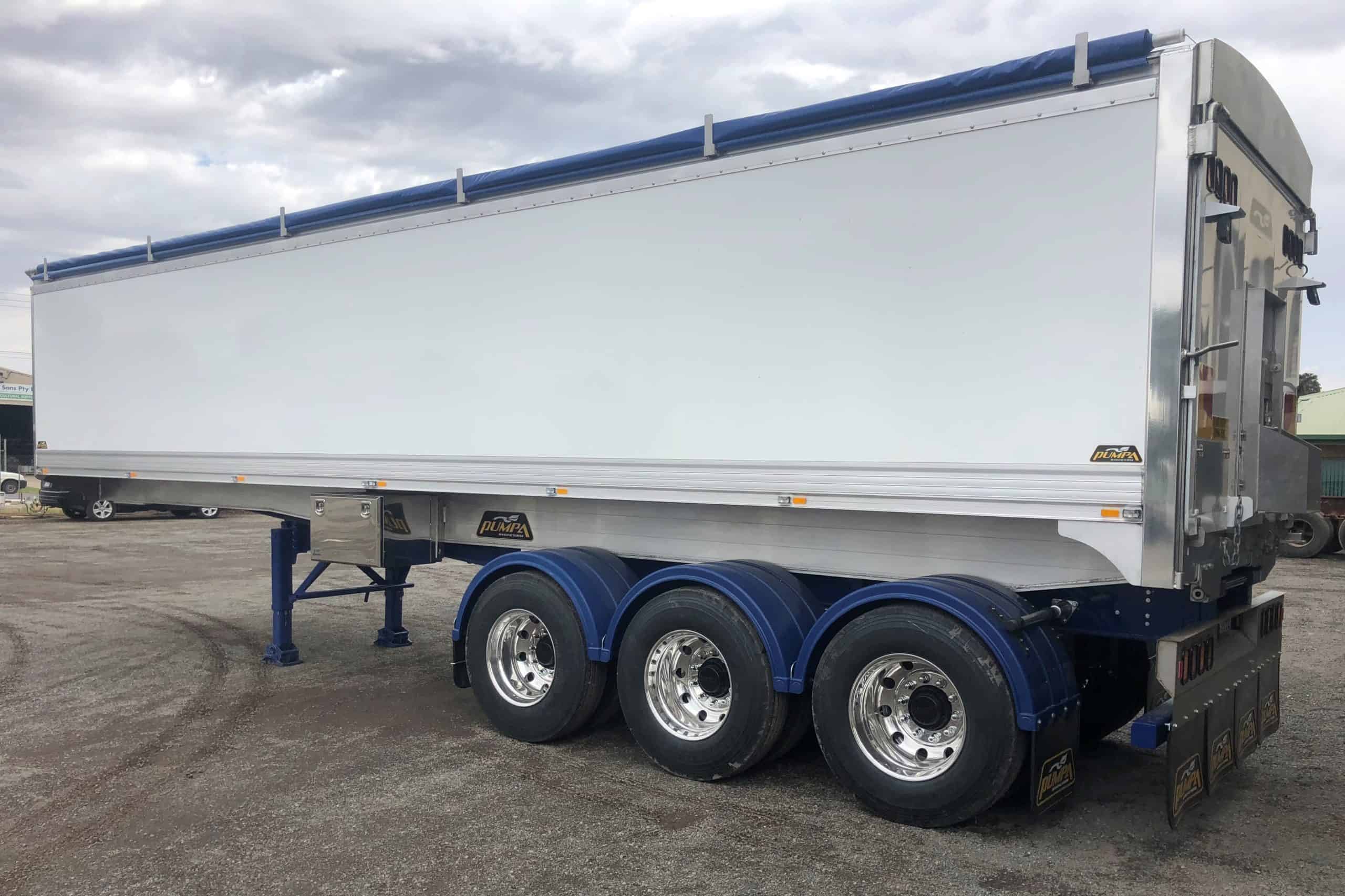 Alloy Tip Over Axle (T.O.A) Tippers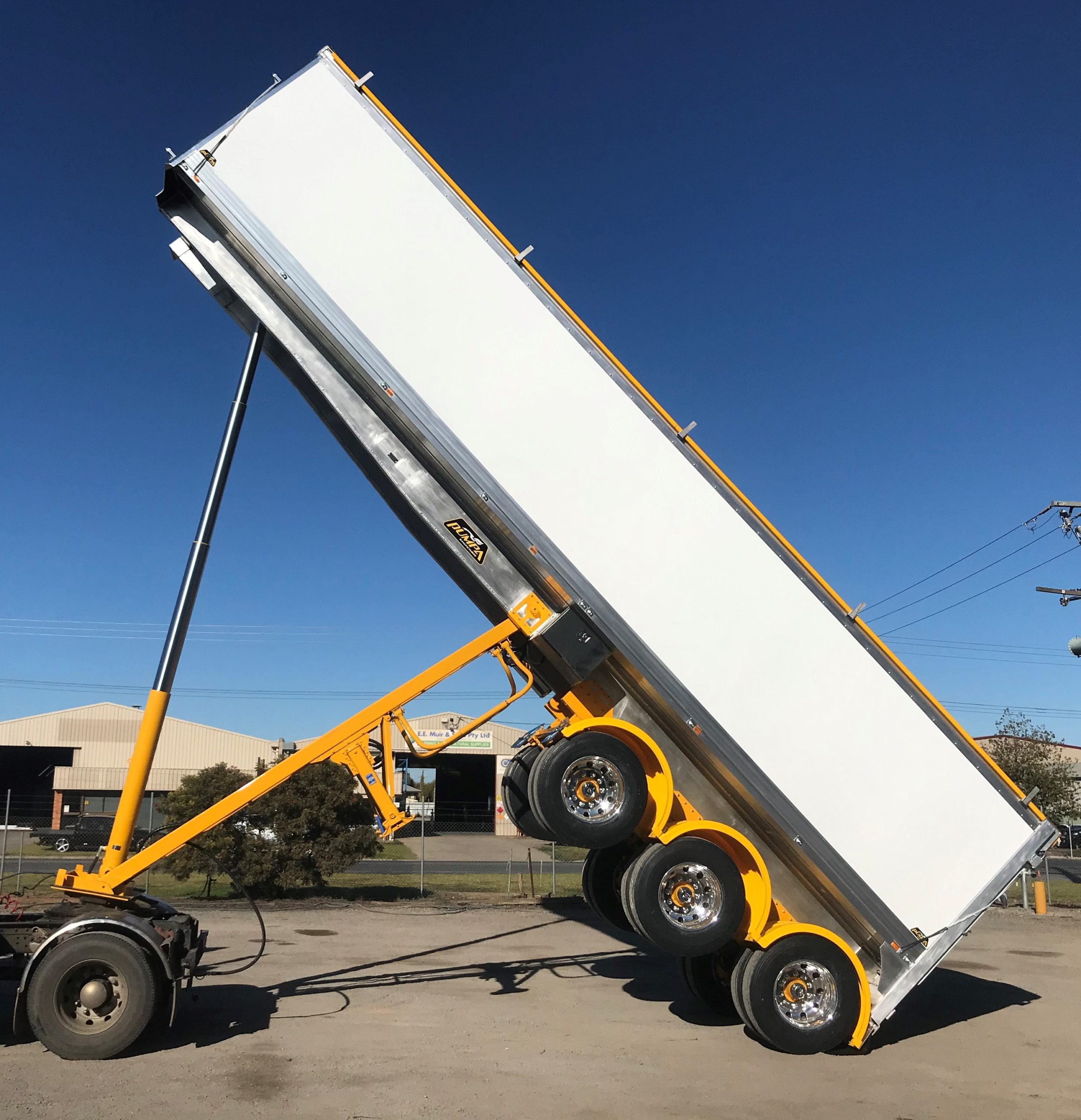 Raptor B Doubles are great for productivity, you can unload both trailers without having to disconnect. The Trailer set can be Jack-Knifed to allow for the unloading of both Trailers. 
Raptor B Doulbes are designed around the customers needs and specification, Pumpa provides a full consultive service from start to finish. Our dedicated team will work with you to build the right solution, please contact us.