Raptor B Doubles
Chassis Tippers
Tip Over Axle (TOA)           
Roll Back A TRAILERS
Sliding A TrailerS – R/Train Lead
Truck & Dogs
R/TRAINS AND A Doubles
PBS Combinations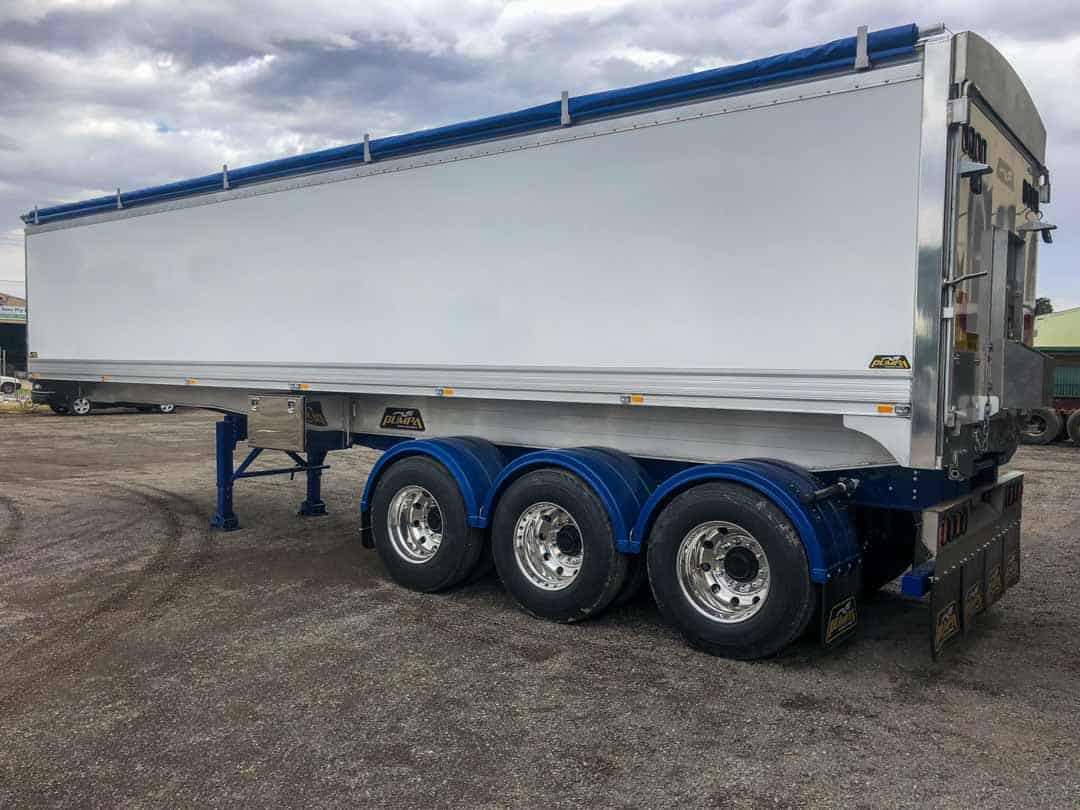 Manufactured with high-quality structural aluminium, our Alloy Tippers include a range of available options designed to suit any application.
Our range consists of Chassis Tippers and Tip Over Axle (TOA) configurations. If you join these with a Rollback or Slider A Trailer, you have the perfect B Double or Road Train configuration.
Truck Tipping Bodies and PBS Dogs in 3-, 4-, 5- or 6-axle configuration allows a wide variety of configurations to suit your needs when using Pumpa Trailers.
Suitable for transporting BULK materials such as:
Grain & fertiliser
Soil, sand & blue metal
Potatoes
Stock feeds
Firewood
All other bulk farming & building materials
We can design and engineer any type of Alloy Tipper required to suit your business.
Raptor (Jack-Knife) B Double 
Raptor B Doubles are great operationally and for productivity.  The jack knife ability allows the operator to
– unload both trailers without having to disconnect
– provide fast and efficient unload times
– ease of use for changing products
 Raptor B Doubles are designed around the customers needs and specification. Pumpa provides a full consultative service from start to finish. Our dedicated team will work with you to build the right solution, please contact us.